The Venezuelan American Endowment for the Arts in collaboration with The Film Forum
is pleased to invite you to the US Theatrical premiere of
"Desde Allá / From Afar" (2015) By Lorenzo Vigas;
Followed by a Q&A with the Director.
Date: Wednesday June 8th,  2016, 7:00pm 
Location: The Film Forum, 209 W Houston Street, NYC 10014
Desde Allá / From Afar

Lorenzo Vigas | 2015 | 93min
Spanish with English subtitles
General Admission: $14.00
For tickets click here
Contact: 917 285 8232 (VAEA) contact@vaearts.org
Armando, a 50 year man, seeks young men in Caracas and pays them just for company. One day he meets Elder, a 17 years boy that is the leader of a criminal gang, and that meeting changes their lives forever.
From Afar, the winner of 2016's Golden Lion from the Venice Film Festival will have a two-week engagement at the Film Forum, June 8 – 21, at Film Forum, 209 West Houston Street, West of 6th Avenue, with screenings daily at 12:30, 2:30, 4:40, 7:00, and 9:15. with Q&A's with the director on June 8th, 10th and 11th. For more information click here. 
From Afar (2015, 93 mins.) Written and Directed by Lorenzo Vigas. Produced by Rodolfo Cova, Guillermo Arriaga, Michel Franco & Vigas. Executive Producers: Edgar Ramirez & Gabriel Ripstein. Based on a story by Arriaga and Vigas. Director of Photography: Sergio Armstrong. Editor: Isabela Monteiro de Castro. Starring Alfred Castro (Armando) and Luis Silva (Elder). Venezuela / Mexico.   In Spanish with English subtitles. Strand Releasing.
About The Venezuelan American Endowment for the Arts (VAEA)…
VAEA, founded June 131990 is a New York based 501 (c) 3 non-for profit organization with the mission of strengthening the ties of friendship between the United States of America and Venezuela through bi-national social and cultural programs. www.vaearts.org.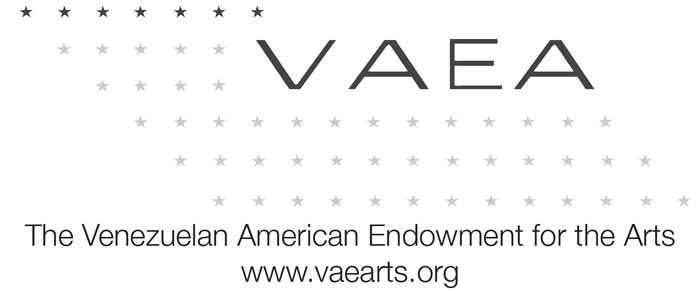 About The Film Forum
Film Forum began in 1970 as an alternative screening space for independent films, with 50 folding chairs, one projector and a $19,000 annual budget. Karen Cooper became director in 1972 and under her leadership, Film Forum moved downtown to the Vandam Theater in 1975. In 1980, Cooper led the construction of a twin cinema on Watts Street. In 1989, when the Watts Street cinema was demolished by developers, Film Forum's current Houston Street cinema was built at a cost of $3.2 million. Today, Film Forum is a 3-screen cinema open 365 days a year, with 250,000 annual admissions, 489 seats, 60 employees (of which 22 are full time), 5000 members and a $5 million operating budget. Approximately 77% of our budget is spent directly on programs.